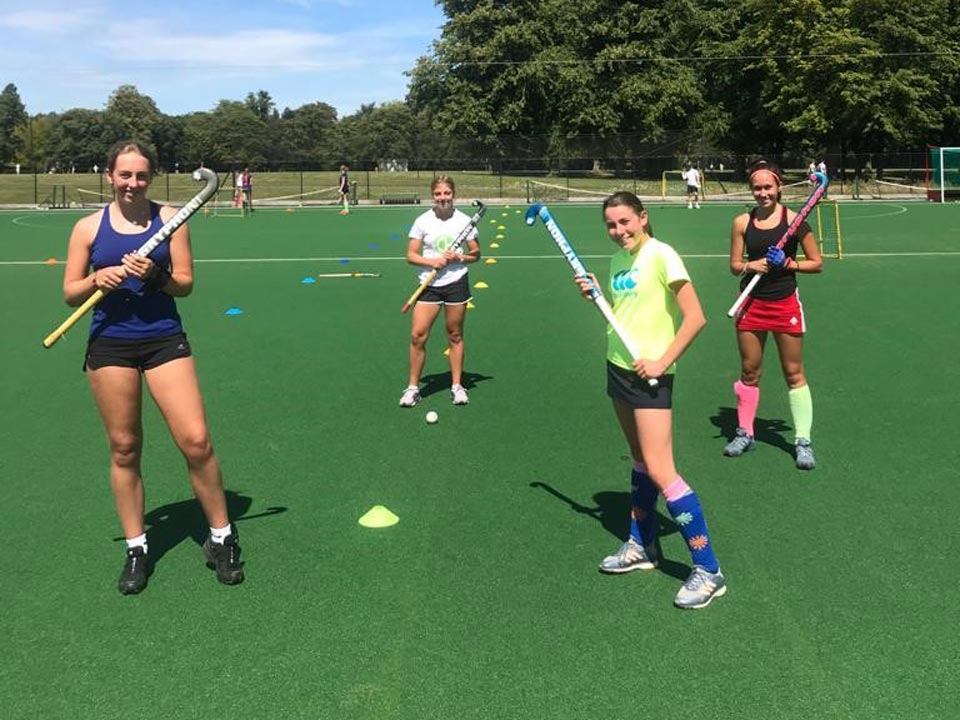 Summer Elite/Academy – Afternoon
Coaching led by current and ex GB and England Internationals.
About this Event
The strength and depth in our Elite/Academy groups is second to none and we are totally committed to seeing you achieve your hockey aspirations.
Our coaches are excited to be working with you again and exposing you to the level of training that is required to play representative sport and, believe me, they know. Olympian and European Gold Medallist Richard Alexander will be joining us; he'd be delighted to share his experiences with you and whet your appetite for the bigger stage.
Our aim is to continue to work on the fluidity of skills when under pressure. Your physical conditioning, mind set, and technical ability will all come under scrutiny.
Understanding the role played by your personality is at the forefront of our summer programme. You will discover how to develop the confidence to express yourself wherever you are on the pitch. With that in mind Rob Clift, Olympic Gold Medallist and sports Psychologist, will be working with you. His focus will be on developing robust mind-sets to harness a variety of game scenarios. So much of the game is won in the mind and sometimes we underestimate this to our own detriment.
We endeavour to create an environment that encompasses all of the above but also where you feel relaxed and willing to push yourself beyond the margins of your comfort zone; this is precisely where you will grow as a player.
A fantastic opportunity and one which will propel you further forward in pursuit of your dreams.
School Years: 9-13
Time: 12.30pm – 3:00pm
Date: Monday 2nd – Thursday 5th August 2021
Cost: £210 (paid in part or full to secure a place)
Venue: Cambridge University Sports Ground, Wilberforce Road, CB3 0EQ
Book Now
(Booking is made on Eventbrite)
Please note:
You must complete a 'player agreement form' as directed by England Hockey to take part in this event. Details will be sent in your confirmation email.
We have completed a thorough risk assessment to allow us to try to minimise elements of risk as best as we can (in accordance with government and England Hockey guidance). Before you book your place, please review our guidelines for safe practice ahead of the camps:
Classhockey.com/covid-19
FAQs
What to bring?
Your hockey stick, gumshield, shinpads and plenty to drink as you will not be able to re-fill bottles. Please check the weather and bring spare clothes/waterproofs.
What's the refund policy?
Due to covid-19 our refund policy has changed. You will receive a full refund if you are required to self isolate prior to the camp starting.
If an event is cancelled you will receive a full refund.
What are my transportation/parking options for getting to and from the event?
There is plenty of parking at the venue.