Hockey camps in England now seem to be saturated with 'quality coaching' as well as the latest technology to improve your game, alongside wonderful facilities. It's great that the next generation have access to all of this, however, for me, Class Hockey is the standout company for young hockey enthusiasts for so many different reasons.
Alongside offering all the above to rival any other camp-based company, it is their holistic approach to developing the individual that makes them stand out and this is why I'm so happy to endorse Class Hockey.
I have witnessed elite coaching skilfully balanced with a caring & fun approach throughout an extensive fifteen-year journey: From attending camps as a junior, to coaching the youngest groups as a teenager, all the way through to coaching and mentoring as a senior international, with plenty of evening meals, training sessions and overnight stays, laughs and memories, in between. I'm so pleased to call Nick and Jo friends, as well as so many of the coaches I have worked with, which is testament to the culture that Class Hockey has created.
I can say with absolute confidence that the company cares about each and every individual on their camps and I believe that any child will benefit not just from the truly world class coaching (I still utilise Nick and Jo's advice), but they'll also naturally learn to develop and enhance their life skills in such a fun environment.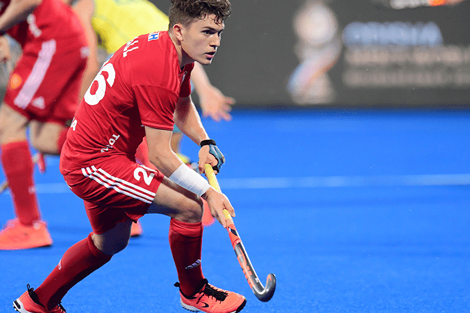 ---
Current England and Great Britain Senior International
---
Reproduced from Hockey Paper article, read in full >
James Albery: 'My hockey coach Nick Thompson gave me the fire and desire'
Albery says he has been handed "brilliant support" in his second coming, including from club side Old Georgians and Nick Thompson, who has coached him since he was 13-years-old. "Nick told me to alway keep going and gave me the belief," Albery says of the former 196-cap international.
"He has given me fire and passion for the game amongst huge technical things and ability on the ball," he reveals. "He is someone who was never afraid to tell me when I was doing well but if I got too big for my boots he would let me know about that as well. He was huge for me growing up."
Towards the end of Thompson's playing career, a rising Albery shared a pitch with his mentor at Cambridge City. As a player-coach at the time, Albery caught sight of Thompson's ability "to turn it on", adding: "I saw then that was someone I wanted to be like one day."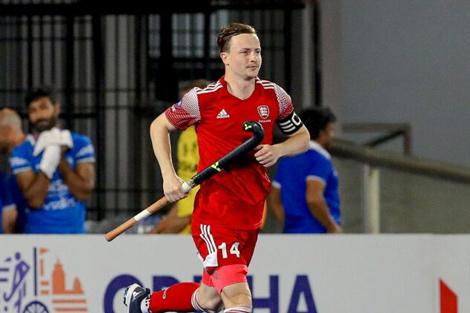 ---
Current England and Great Britain Senior International
I can honestly say that I've been involved at Class Hockey as long as I can remember. Coming along to the camps from the age of 8, I have experienced pretty much every element CH has to offer from the summer camps, residentials, indoor, and finally the elite stuff as I got older, and can safely say I've enjoyed every minute... even Nick's terrible jokes and Sam Coe's swimming conditioning sessions!
As well as having the pleasure of seeing young players develop on the pitch, some progressing all the way to international level, it's also been great to see friendships being made off the pitch. During my own journey I've made a huge number of tight bonds and memories as a player and now as a member of the coaching team.
I can still picture the waterpolo matches, or games of pool, we would play in the evenings of the residential camps and could, unfortunately for others, recall every lyric of Justin Timberlake's, 'Can't Stop the Feeling,' having performed it for a group's talent show piece however many years ago! Coming from a state school education, at first the idea of a residential camp appeared daunting, knowing a very limited number of people, but looking back I'm so glad I got involved, as friends I met on the camps years and years ago are still some of my closest friends today.
What has stuck with me the most across the years is the continuity and sense of togetherness the CH group possesses. Despite having grown up slightly (purely in age not in maturity!), the CH team still comprises the same familiar faces I saw first on arriving at the camps around 13 years ago, and it's a pleasure to now call those once coaches, colleagues and more importantly, friends.
Therefore, when signing up for the camps, as well as the quality of hockey coaching you receive, the significance of the inter-personal experience is perhaps undervalued and whilst it might be a cliché to say... getting involved in the camps does truly create an opportunity to join the long-lasting CH family.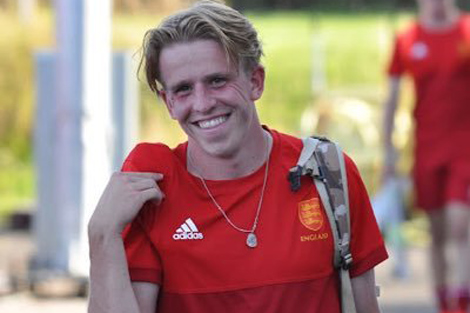 ---
I started going on the camps when I was in year 5 and was instantly hooked! Since then, the exceptional standard of coaching has taught me many of the skills that have got me to where I am now.
For many years the camps were the highlight of my school holidays. The key aspect that separates Class hockey from other businesses is their desire to look out for players, to help them grow beyond just their playing ability. You can guarantee that the effort you put in will be reciprocated. I came on the camps as an enthusiastic kid willing to learn; in return I was inundated by constant feedback and great technical points.
Nick, Jo and Sam all become like mentors for me, guiding me through my hockey journey on and off the pitch. Class hockey to me is way more than just a hockey coaching business.
---
Both my sons have been regular attendees at Class Hockey camps for several years. They love the blend of detailed coaching of basic and more advanced skills, small sided game play and encouragement to work hard, all with a sense of fun, that prevails. They come home tired, happy and better players.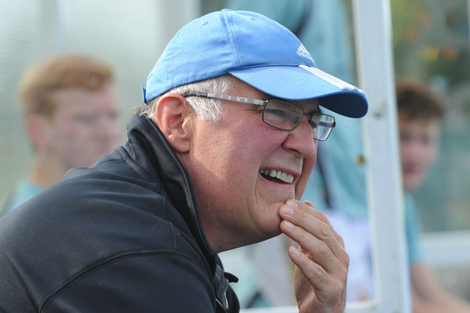 ---
Coach Cambridge University HC, former Head Coach England U16 & U18